Explore Your City: 7 Fun Things To Do in Long Branch NJ
Our Long Branch Campus is one of the most popular choices among our younger students. As part of the world famous Jersey Shore, there are plenty of exciting things to do in Long Branch, NJ and you'll get the chance to explore the area while learning English. This relaxing yet lively beach town has a wide range of cultural and entertainment options to keep you busy!
7 Things To Do in Long Branch: Take Your Pick
Soak up the sun!
Long Branch is a beach town on the Jersey Shore. There are miles of beaches to choose from where you can sit and relax, swim in the ocean, or even try surfing. Plus, if you're in for a sporty activity, there are volleyball courts along the beach and beach yoga during the summer. You will be able to learn English AND get a golden sun tan.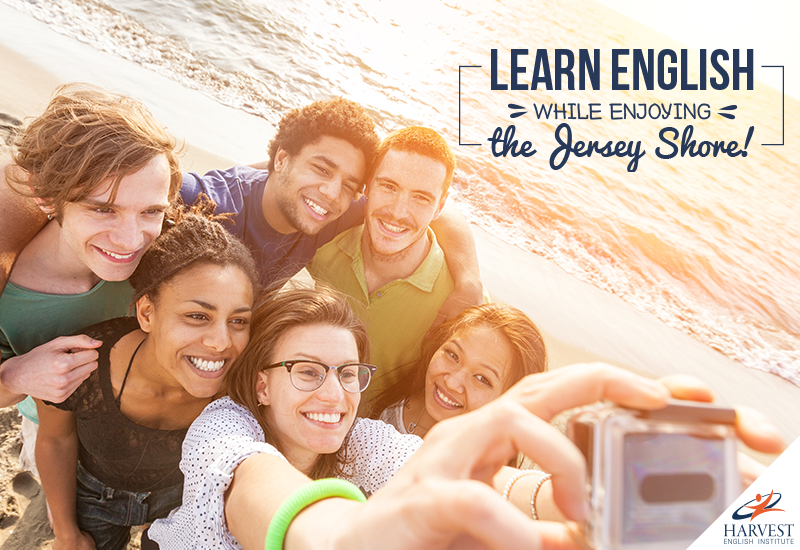 Check Out The Seven Presidents Oceanfront Park
Once you've explored more of the things to do in Long Branch, you'll find that a visit to the Oceanfront Park is a must. There are a lot of entertainment options there, including the Skateplex, an outdoor skate park you'll surely love. You can also head to the park's activity center and participate in art and outdoor activity classes.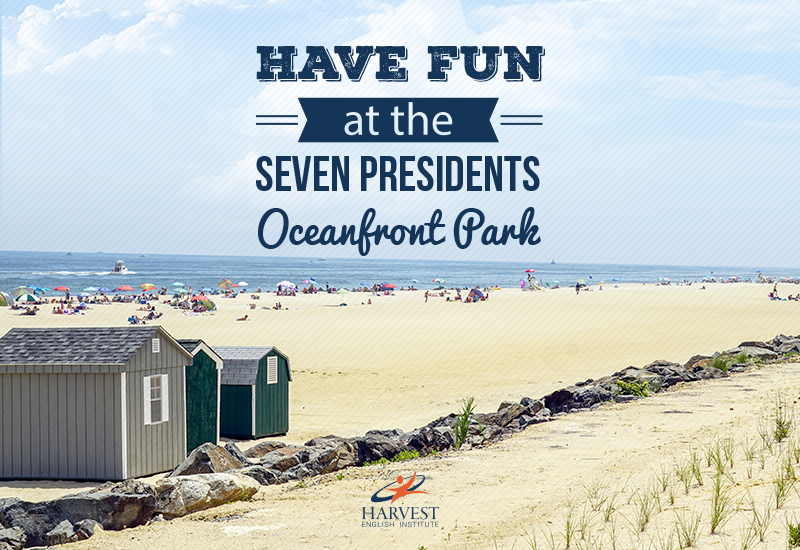 Ride the World's Tallest Roller Coaster, Kingda Ka!
If you're up for a thrill-seeking adventure, Six Flags Great Adventure is the way to go! The theme-park is located 45 minutes from Long Branch and it has dozens of roller-coasters that are sure to get your adrenaline rushing. It also offers arcade games and a real-life safari for those who do not like roller coasters.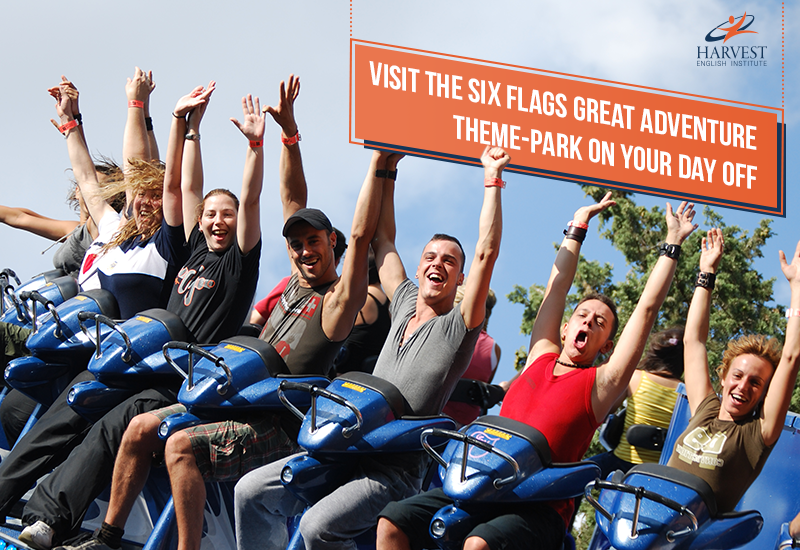 Try Out an Escape Room for an Exciting Challenge
Escape the Puzzle in Long Branch is a strategic game where you and your friends work together to solve puzzles and riddles in order to escape the room. This is a perfect activity for a night out with your friends or during a rainy day. You and your friends will have so much fun working to solve the challenging puzzle; it is an activity you will not forget!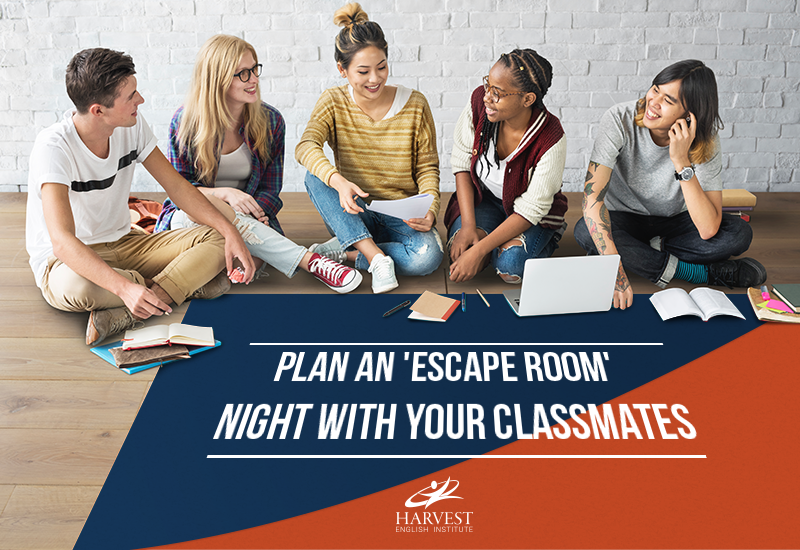 Get Your Shopping On at Pier Village
Pier Village is a beachfront hotel that has a boardwalk with shops, restaurants, and an arcade that is open to the public. This is one of the most popular things to do in Long Branch. Locals and tourists walk along the boardwalk and shop at the trendy clothing boutiques or check out the games at the arcade. There are virtual reality games as well as classic arcade games like Skeeball and crane games. And you can use the tickets you earn from the arcade to buy fun prizes that are a perfect souvenir from your trip to America.
Travel to the Big Apple—New York City
During your stay in Long Branch, you can also travel to see all of the famous landmarks in New York City. It is very easy to take a bus or train from Long Branch to New York City, where you can see Central Park, the Statue of Liberty, and the Empire State Building. You can book a tour ahead or time or go on your own and explore all of the city's exciting sights!
Actually, two of our students won a helicopter ride over NYC earlier this year. Have a look and get inspired!
Find great deals at the Jackson Premium Outlets!
Do you need something new to wear? The Jackson Premium Outlets are definitely the place to go for great brand-name stores at discount prices. This outlet mall is located near Six Flags Great Adventure, about 45 minutes from Long Branch. With more than 40 stores to choose from, including NIKE, Adidas, and Ralph Lauren, you will find exactly what you are looking for!
Learn English and Make Memories
As you can see, you'll have no problems finding something to do in Long Branch. Here at Harvest, our classes run Monday to Thursday, so you can use your weekends to make lifelong memories with your friends and classmates around the city. Having fun is the best way to learn English!
Feel free to contact our team through the form on your right if you have any questions regarding our courses and Long Branch Campus!