Dates for your Calendar – January 2020
ORLANDO
Happy New Year everyone! We have a feeling that 2020 is going to be a great one. If improving your English is at the top of your new year's resolutions list we have just the events and attractions for you to visit this January, all of which are local to our Harvest English Institute right here in Orlando.
Everything from embracing traditional culture to chatting with locals is all recommended by our top teachers here at Harvest, helping you to improve your conversational English. Not only this but getting out and about, testing your English skills will help you to feel more confident.
So what are you waiting for…

Head down to one of the coolest breweries in Orlando for a night of laughs. We can't think of a better way to celebrate the New Year. Hear some of the area's best comics and sample some of the brewery's house-made brews too.
When? January 7th, 9-11pm
Where? The Hourglass Brewery, 480 S. Ronald Reagan Blvd., Longwood
How much? It's free!
Orlando Magic vs. Boston Celtics
Whether you're already a fan of basketball or new to this popular American sport, get your tickets for one of the most anticipated games of the month where the mighty Orlando Magic team take on rivals the Boston Celtics.
When? January 24th, 7pm
Where? Amway Center, 400 W. Church St., Downtown
How much? Tickets from $29 per person
If you love painting and cocktails, we have just the event for you. Every third Sunday of the month 33 and Melt hosts an epic paint nite, full of bright colours, laughs and of course, artisan cocktails. If you're looking to meet some new people in the area, this could turn out to be your regular monthly club.
When? January 19th, 5pm
Where? 33 and Melt, Windermere
How much? Tickets from $45 per person
Who doesn't love a Saturday morning stroll around a local market? At the monthly  AdVintage Fair & Flea Market, you can do just that! Grab a bite to eat from one of the visiting local food producers and browse the stalls on the hunt for the perfect vintage piece.
When? January 4th, 9am
Where? Elks Lodge No 1079, 12N Primrose Drive, Milk District
How much? It's free!
Join one of the horticultural experts at the Mead Botanical Gardens located in Winter Park, for a walkabout. It's your chance to learn about the gardens many trees, shrubs, flowers, along with the gnomes, fairies and much more.
When? January 5th, 9am
Where? Mead Garden, Winter Park Area
How Much? Tickets from $10 per person
---
Whether you are looking to improve your English to advance your career, or to use it whilst travelling the globe, we have the course for you here at the Harvest English Institute. Visit our website to check out our courses and get in touch with our team today at orlando@harvest.net
---
---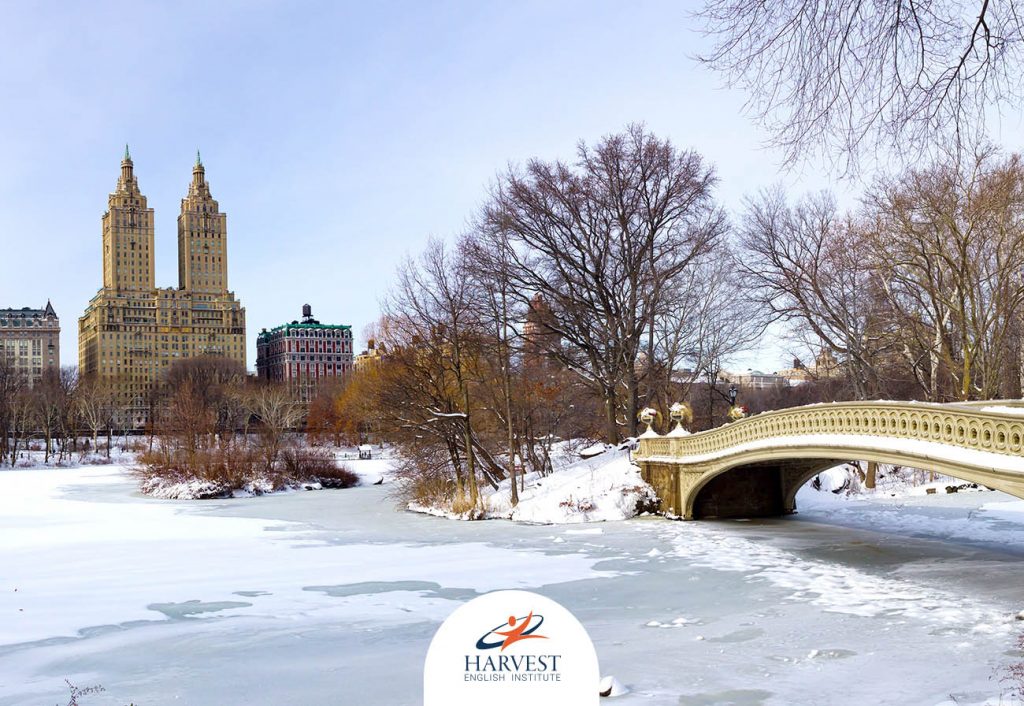 NEWARK
Disney On Ice
Believing is just the beginning for your favorite Disney heroes at Disney On Ice presents Dream Big! Miguel follows his musical aspirations through the Land of the Dead, Moana and Maui restore the heart of Te Fiti, Anna and Elsa save their kingdom and the Disney Princesses inspire with stories of strength and kindness. Share every magical moment filled with breathtaking ice skating and beloved songs and stories that give you a reason to believe!
When: January 16 – 20
Where: Prudential Center, Newark
Price: Starts at $22 per person
For more information, please visit https://www.prucenter.com/events/disney-on-ice-dream-big
Monster Jam
Monster Jam Triple Threat Series offers the ultimate mix of action and excitement in six different competitions. World-class athletes tear up the dirt in Monster Jam trucks, speedsters and ATVs. They compete head-to-head for points in challenging Racing and Freestyle events testing their agility, speed and versatility.
When: January 24 – 26
Where: Prudential Center, Newark
Price: Starts at $15 per person
For more information, please visit https://www.prucenter.com/events/monster-jam