Dates for your Calendar- February
ORLANDO
February is here and with it new and exciting events and activities!
If you've noticed a lot of pink hearts as you explore the city, you know that February's biggest event in the USA is the celebration of Valentine's Day. This holiday is all about celebrating love, whether between couples or just friends.
And of course, one thing that the tutors here at Harvest Institute will tell you is that there's no better way to improve your English than to get out there with your friends and experience all you can of American culture.
To help you make the most of February, here are some of our picks for the best events around Orlando this month.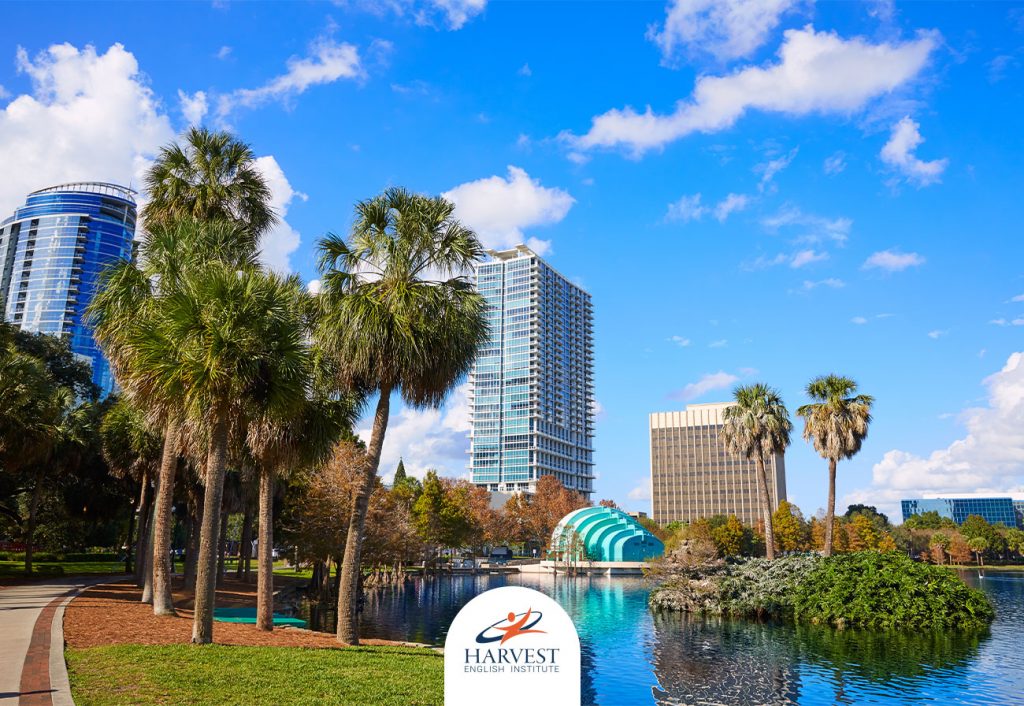 ---
Paws in the Park
If you love pets, this is the event for you! Watch pet parades and dog games while enjoying local food and vendors. This event raises money for Pet Alliance, which helps find homes for over 6,000 dogs and cats every year.
●  When? February 8th, 10 am – 4 pm
●  Where? Lake Eola Park, 566 E Robinson Street, Orlando
●  How Much? Free Admission, donations welcomed
Orlando Wetlands Festival
Just outside of Orlando is the wetlands, a great place to learn about the wildlife of the area. This all-day festival features guided hikes, talks from environmental experts, and the chance to meet some of Florida's native animals up close!
●  When? February 15th, 9 am – 3 pm
●  Where? Fort Christmas Historical Park, 1300 N Fort Christmas Rd, Christmas
●  How Much? Free!
Downtown Food and Wine Festival
Thousands of people come out for this annual event to sample food from over thirty of Orlando's best restaurants. Live entertainment and the chance to sample wines from around the world make this a fun way to spend the weekend.
●  When? February 22nd – 23rd
●  Where? Lake Eola Park, 195 N Rosalind Avenue, Orlando
●  How Much? Tickets start at $15 plus the cost of food
Central Florida Fair
Fairs are a traditional event around the USA, and this month is your chance to see why they're so popular. Enjoy rides, games, shopping, concerts, and more! From prizewinning farm animals to popular foods, the Central Florida Fair is a fun place to explore the cultures of America.
●  When? February 27th – March 8th
●  Where? Fairgrounds, 4603 W Colonial Drive, Orlando
●  How much? Tickets run from $12-15 for adults
Orlando Taco Festival
America is a blend of many different cultures, and the best place to see that is through the food. Enjoy a celebration of the Mexican food that became an American favorite with over 75 different types of tacos to try!
●  When? February 29th – March 1st, 2 pm – 8 pm
●  Where? Drive Shack, 7285 Corner Drive, Orlando
●  How Much? Tickets start at $9.99, tacos $3 each
---
---
NEWARK
Devils vs. Red Wings
The New Jersey Devils are part of the 31-team National Hockey League, with teams throughout the United States and Canada. Established in 1982, they are currently in their 37th season in the Garden State.  During that time, the team has won three Stanley Cup Championships:  1995, 2000 and 2003.
 When? Thu Feb 13 | 7:00PM
 Where? Prudential Center
 How Much? Tickets start at $40
For more information, please visit https://www.prucenter.com/events/devils-vs-red-wings-1
Marc Anthony
Six-time GRAMMY and Latin GRAMMY Award winner Marc Anthony is returning to Prudential Center. OPUS is Marc Anthony's first new studio album in six years and his eighth salsa album in 26 years! Recorded in Miami, OPUS is a blistering-hot set of state-of-the-art Salsa that you can expect to see on February 15 at The Rock!
When? Sat Feb 15 | 8:00PM

 Where? Prudential Center
 How Much? Tickets start at $86
For more information, please visit https://www.prucenter.com/events/marc-anthony
Jurassic World Live Tour
Get ready for this all-new touring event featuring life-sized Jurassic World dinosaurs! Your trip to Isla Nublar takes a terrifying turn after the Indominus rex escapes and causes chaos in the park! The adventure continues as you join forces with a team of scientists to unravel a corrupt plan and save Jeanie, an all-new dinosaur, from a terrible fate.
Experience some of Jurassic World's most iconic dinosaurs including Blue the Raptor, Triceratops, Pteranodons and the mighty Tyrannosaurus rex!
 When? February 27 – March 1
 Where? Prudential Center
 How Much? Tickets start at $15
For more information, please visit https://www.prucenter.com/events/jurassic-world