Improving your English – Shopping & Eating Out
When it comes to learning and improving your English skills, it is not always about sitting with your head buried in study books! As all our tutors here at the Harvest English Institute will tell you, there are plenty of fun ways to practice your English while enjoying some well-deserved leisure time too.
In this blog, we are going to be looking into how you can help improve your English on a shopping trip or when you go for a meal out. So, if you are a bit of a shopaholic or a foodie, these top tips are for you!
---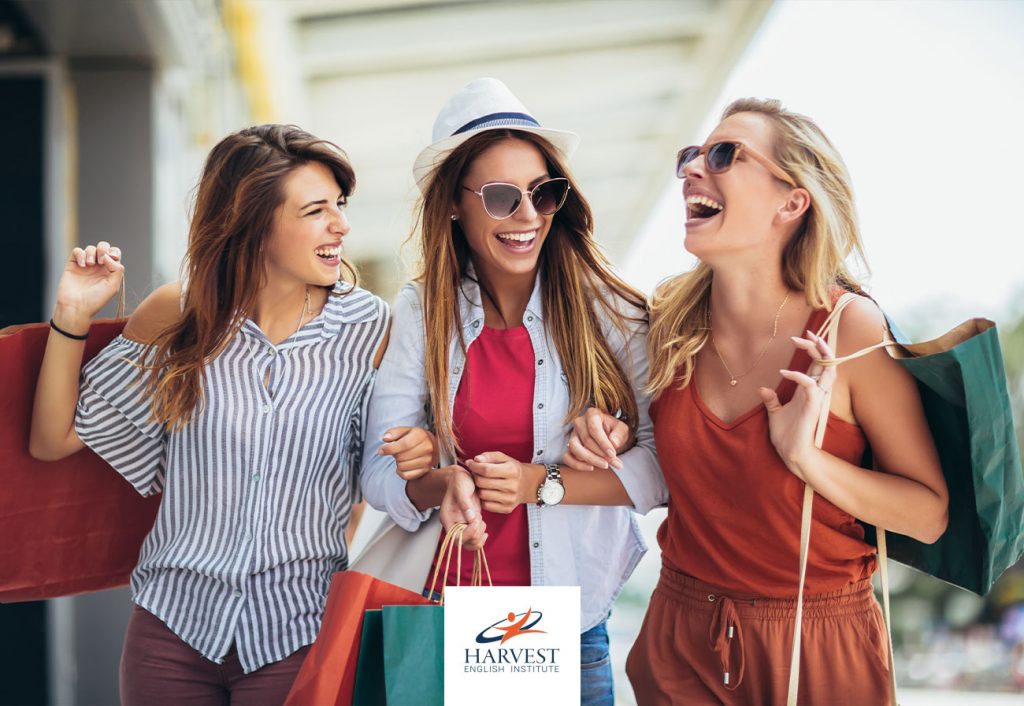 Improve your English on a shopping trip 
Heading out to local shops for a session of retail therapy is a great chance to practice typical English phrases and it's also an opportunity to expand your vocabulary.
The next time you head to the food store, for example, try testing yourself on the English for every item you go to purchase (before checking out the label, of course!). If you cannot find something, have a go at asking a member of staff and engage in conversation with the checkout attendant when you come to pay.
You do not even need to buy anything to practice your English while shopping. Why not try going to a clothing store and using it as a chance to ask the store assistant some questions. These could include, for example:
Asking if they sell a particular item
Requesting a different size while trying on clothes
Asking how much an item is
Do they have something in a different color
---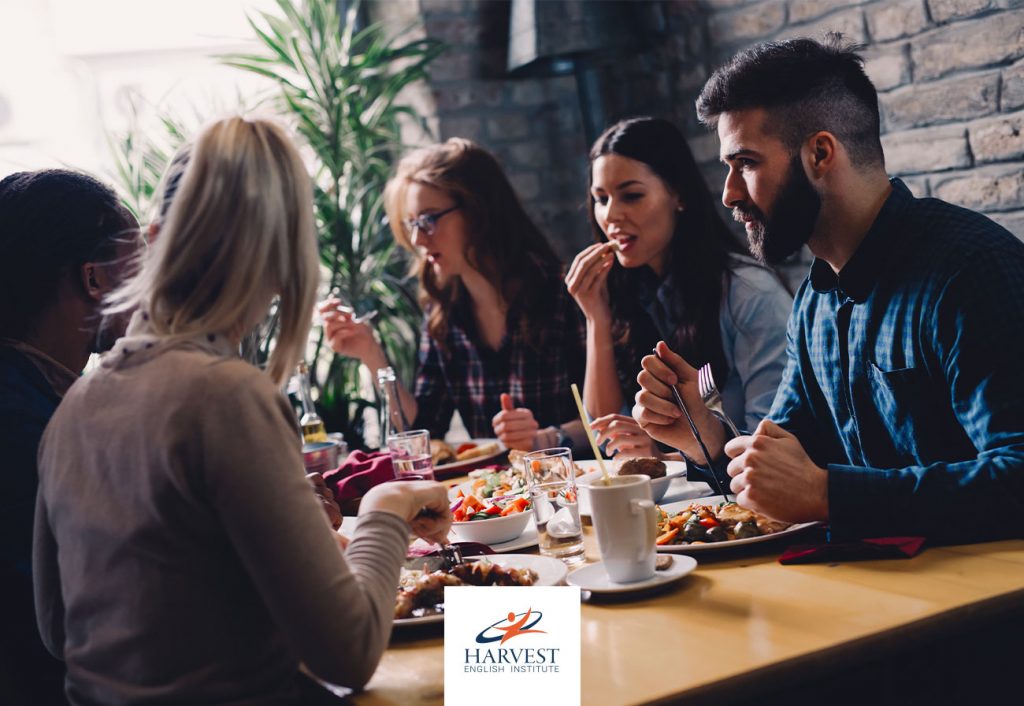 Improve your English eating out 
Whether you prefer to dine alone or with a friend it is the perfect chance to have a conversation in English. This will help you to become a confident diner in no time.
When choosing what to eat, read through the entire menu and test yourself on how much you understand. If there are any dishes you do not recognize, ask the waiter.
Instead of just ordering your food and leaving it at that. Use this opportunity to engage with your waiter. Ask them some questions about the dishes on offer or show an interest in the restaurant and ask more about how long it's been going, for example. If you have any dietary requirements, you can also become comfortable with at discussing these and asking what dishes might be suitable.
When dining with friends, why not use the meal as a chance to insist you only speak in English throughout the meal. You could even choose a subject in advance to discuss. One that you might want to practice.
It's a well-known fact that we learn languages quicker by putting newly learned skills into practice. This is why activities such as shopping and eating out provide us with a great opportunity to read typical English phrases. Stay tuned for more tips for improving your English in our next blog!
To check out our range of courses at the Harvest English Institute, visit our website and get in touch with a member of our team at orlando@harvest.net