What is TOEFL and How to Prepare for It
TOEFL stands for Test of English as a Foreign Language and it is an evaluation of your English proficiency level. This test is mostly required by universities to prove your use of the language is acceptable.
The test is designed to assess your speaking, listening, writing, and reading skills to make sure you can join an English-speaking environment. TOEFL is most popular in Canada and the United States. However, it is beginning to be accepted in other countries where IELTS is the typical first choice.
Please note that you can only take the test at ETS-authorized test centers. Upcoming dates are announced up to four months in advance.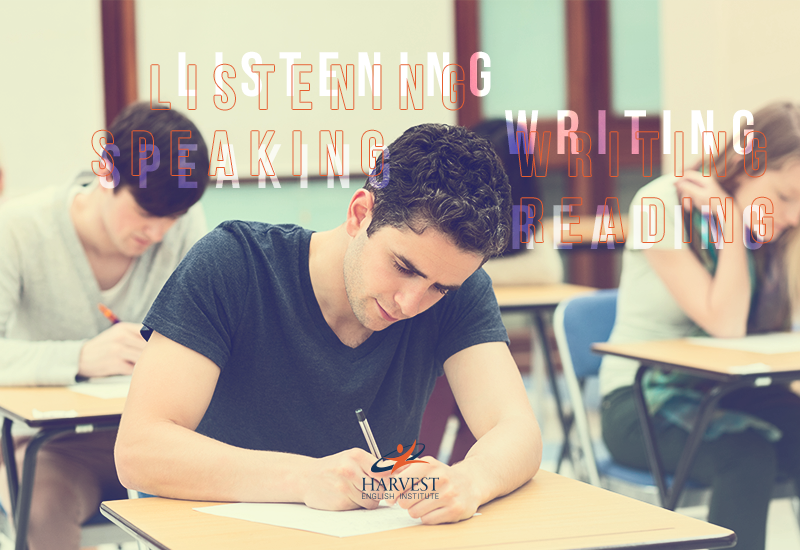 The Difference Between TOEFL PBT and TOEFL iBT
TOEFL PBT is the paper-based version of the test and the final score ranges from 310 to 677. TOEFL iBT is the internet-based version and the score ranges from 0 to 120. In both versions, the skills are tested separately and the scores are combined at the end. Nowadays, TOEFL PBT is only taken in very few places with no internet access.
If you are taking the TOEFL as a prerequisite to enter a university, the institution will let you know what your minimum score should be. For example, the Illinois Institute of Technology requires a score of 70 for graduate programs, while Princeton University requires 108 for the same programs.
Pay special attention to each of the skills, as in many cases you will need to reach a minimum score in each of them. We suggest checking TOEFL score requirements on the ETS website.
Mastering Your TOEFL Preparation
When preparing for TOEFL you must consider not only the content but also your test-taking technique. This is a very well-structured test with strict time limits that cannot be modified. So, in addition to studying your grammar, it is extremely advisable to take practice tests in advance.
You can choose to study on your own or join a TOEFL preparation course like ours.  Keep in mind it is always helpful to get some feedback, especially if you have never taken the test. Whichever method you choose, here are some basic tips to succeed in your TOEFL prep:
        

Be honest and identify your strengths and weaknesses.

        

Practice each one of the skills, even the one you feel most confident about.

        

Rehearse taking the test in different environments, so you can see how well you perform under stress.

        

Take your time

reading

instructions and sample questions,

as

it will help you understand your task faster and

more accurately.

        

Familiarize yourself with the English language beyond your academic training.

        

Practice taking the full test at

least

once. Remember it will take 3.5 to 4.5 hours depending on which version of the test you take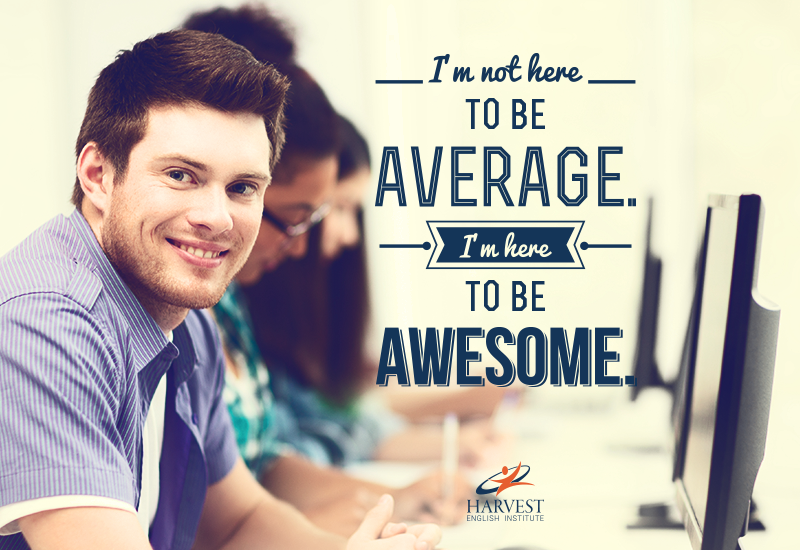 It's TOEFL Day! What do you do?
You have studied, practiced, and prepared. Your test day is not the time for frantic study sessions. Instead, take the time to relax and make sure you are comfortable and ready to face a long day ahead.
TOEFL day is an important one! Wake up early, eat well, and stay hydrated. Listen to music, go for a walk, or read a book while you wait for the time to come. Get to your test center early and try to keep your anxiety levels under control.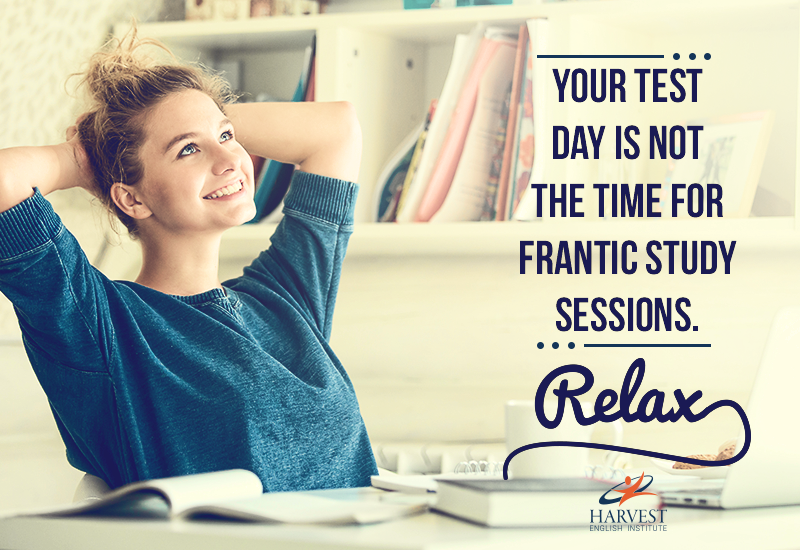 The most important thing is to be confident in all you learned during TOEFL preparation and to remain calm during the test. You've got this!
Was this post useful? Lend someone a helping hand and share it!