Your English reading list for 2019
Across all our campuses at the Harvest English Institute, our teachers suggest reading in English to help boost your language skills.
How can this help me improve my English, you ask? Reading in English is known as one of the best ways to help you understand how the language works. It can help you:
Improve your vocabulary
Understand the meaning of English words through conversational language
Remember the language better- the repetition of words and phrases will help them stick in your brain
See how words are used in different contexts- remember many words have more than one meaning
Gain better conversational skills by showing you how to express certain emotions or ideas through a novel
As part of your English language goals for 2019, we have put together a reading list for all levels of English speakers. It will help you start the habit of reading in English and significantly improve your language skills by the end of the year.
---
Beginners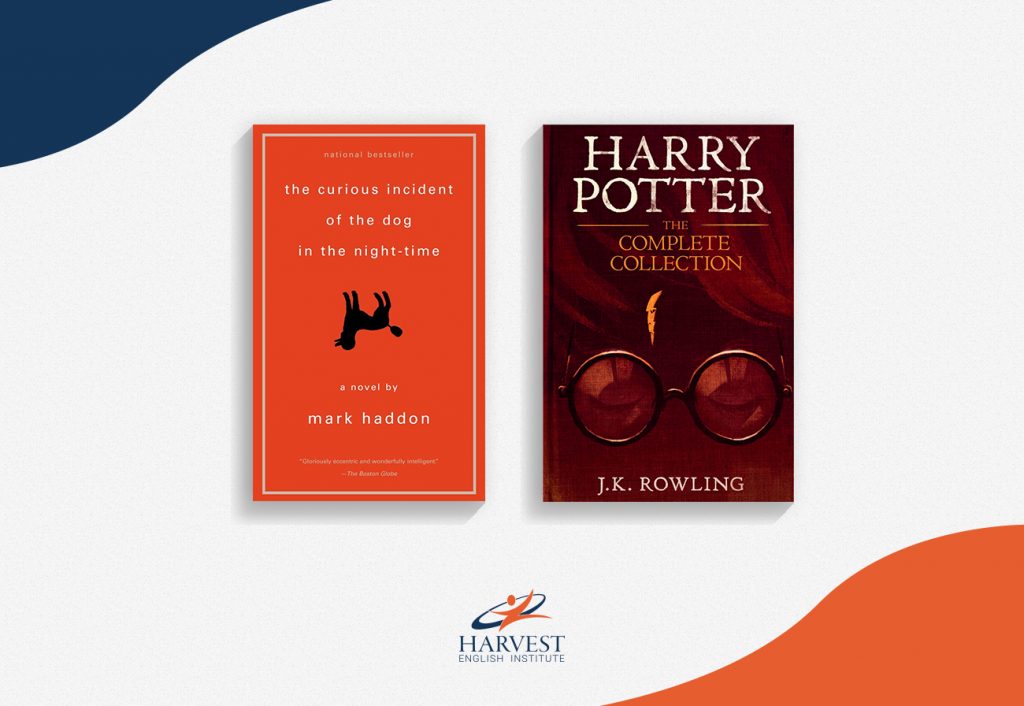 The Curious Incident of the Dog in the Night-Time – Mark Haddon
This heart-warming mystery thriller story is an engaging read. Told through the perspective of a 15-year-old, the narrative writing style of author Mark Haddon is particularly helpful for non-English speakers to gain a better understanding of modern-day English conversation.
The Harry Potter series – J.K. Rowling
For many of us around the world, the Harry Potter series has been a staple read while growing up. If you are familiar with the books in your own language, why not try reading them in English to help you understand how the language is translated.
---
Intermediate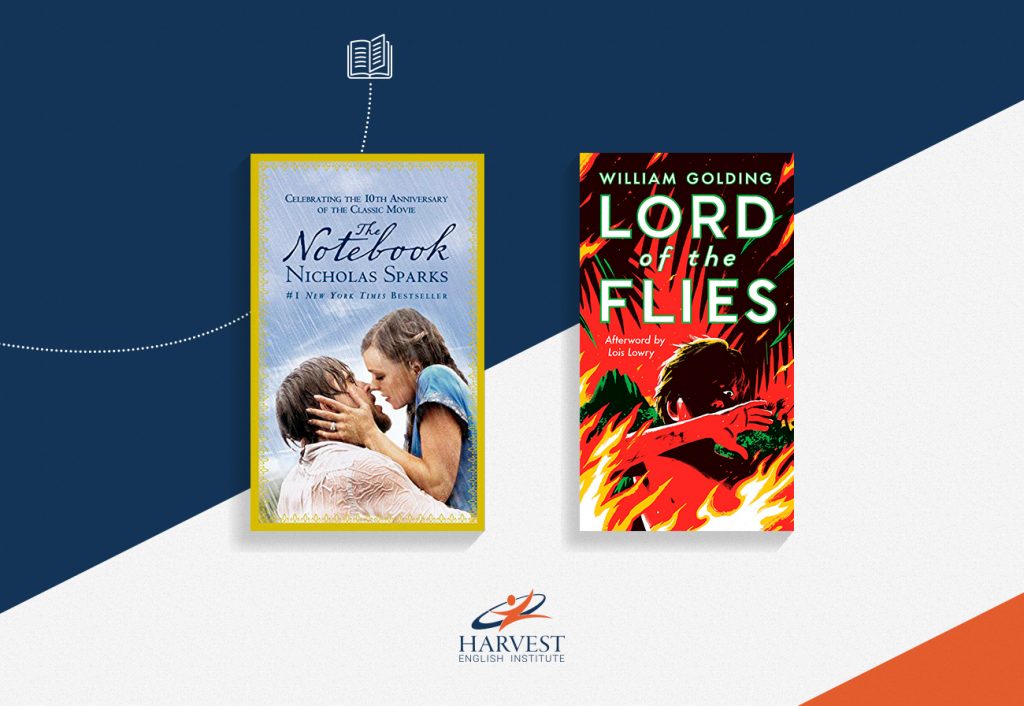 The Notebook – Nicholas Sparks
If you have already watched the film adaptation of The Notebook, reading the book should be a fun experience, since you already understand the plot.  Describing a true romance, Nicholas Sparks will introduce you to new vocabulary related to love, emotions, and relationships.
Lord of the Flies – William Golding
This modern classic is a popular read around the world. William Golding's use of language throughout the book is particularly descriptive, similar to poetry, helping you to paint a picture of the scenes in your own mind.
---
Advanced

Leaving Time – Jodi Picoult
A fast-paced thriller, Jodi Picoult adds plenty of suspense to this story through the use of action words and conversational language that will help you to learn new words. It's also a page-turner too!
 Outliers – Malcolm Gladwell
This is a non-fiction book to help you better understand people and the way they think. Best suited for the more advanced English speaker, Malcolm Gladwell's writing will help you learn new phrases relating to psychology.
---
We hope that these books will not only be helpful to improve your English language skills, but also be enjoyable to read. Maybe you will even find a new favorite author!
No matter what level your English skills are at, we have a course for you here at the Harvest English Institute. Why not show us how much you know and test your English to help us select the best course for you? If you would like to discuss studying with us at one of our campuses in New Jersey, Florida, or California, get in touch with us at 0833 609 4646 or email us at harvest@harvest.net