The Harvest English Institute has just opened a new campus!
Orlando has long been a city of entertainment and fun, but lately, it's being more and more recognized as a great city to study English.
The Harvest English Institute has just opened a new campus in the Lake Buena Vista area of Orlando. It has 10 additional classrooms to increase class availability and create a more comfortable environment for students.
The new campus is located within walking distance of Disney Springs and dozens of restaurants, 15 minutes from the Magic Kingdom Park, and 20 minutes from Universal Studios.
Technology and innovation are everywhere on this campus. Every classroom is equipped with Interactive Smart TVs, where teachers and students are able to read, write, watch videos, play games, and more. It has large student break areas and a kitchen.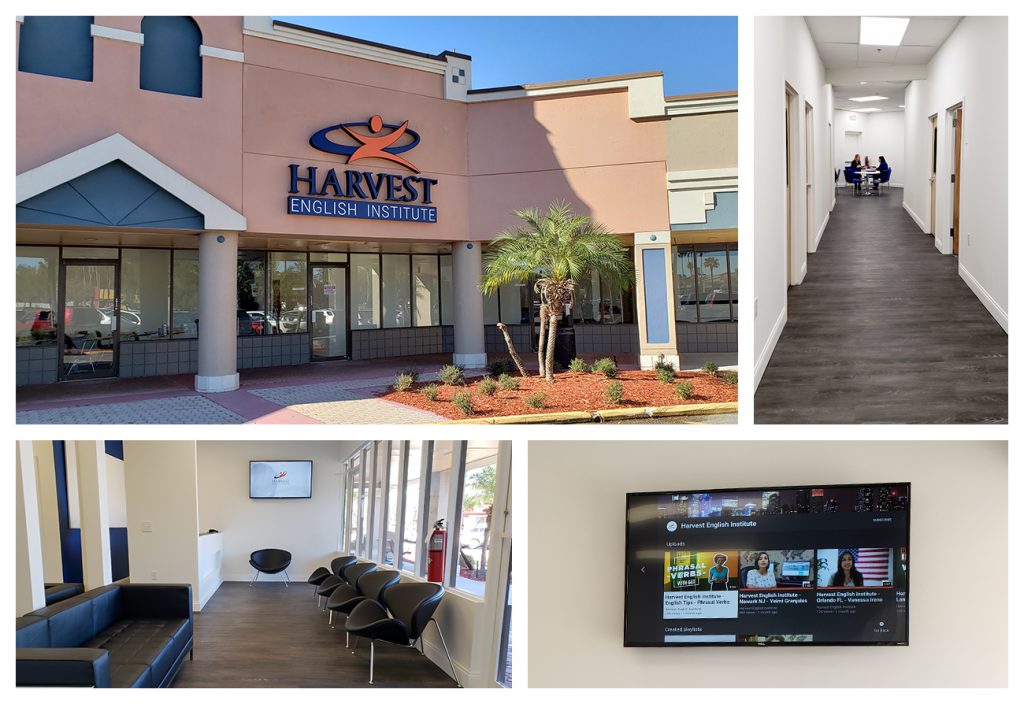 Classes offered at this campus are the same high-quality as the other campuses. Teachers are all certified to teach English as a Second Language with a methodology you can trust to make you linguistically proficient. The institute also has several deals with local Universities such as Full Sail University, UCF, and Herzing University, where our students are able to be admitted after levels 5 and 6 without the need for the TOEFL test.
Classes are from Monday through Thursday to allow Orlando visitors to have long weekends and enjoy everything the city of Orlando has to offer.
Come to study in Orlando and have the best time of your life!